Relaunch of packaging design for VINCENT
For J.W. Ostendorf (JWO), paint and its significance plays an extremely innovative role in design "in and around the home". The JWO philosophy is bound with cutting-edge production technology and the highest quality requirements for the development and offering of the tailored concepts of its own brands.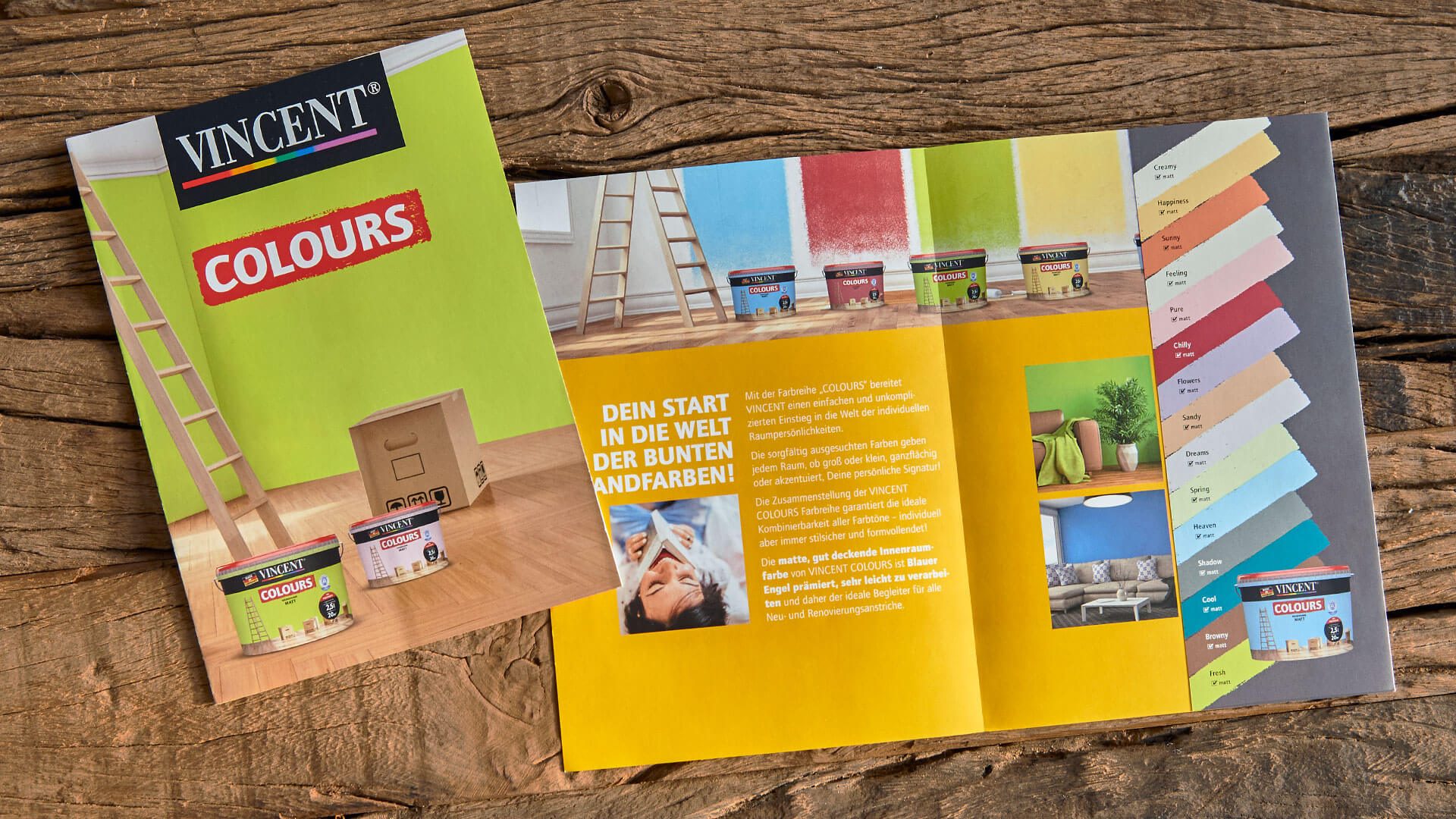 OUR TASK
ADWORK had the opportunity in 2016 to work together with JWO to strategically and visually develop the integrated relaunch of the VINCENT product range (an in-house brand of the Hellweg DIY superstore chain). This included packaging design as well as the entire visual appearance at the POS and within the individual shelving systems.
OBJECTIVE
The new POS system was to ensure improved orientation for the consumer; in addition, the "Mix it" theme was to be highlighted and sales in this area increased. Increase in visibility of the packaging design for clear communication of product use as well as the creation of emotional living environments and a desire to renovate.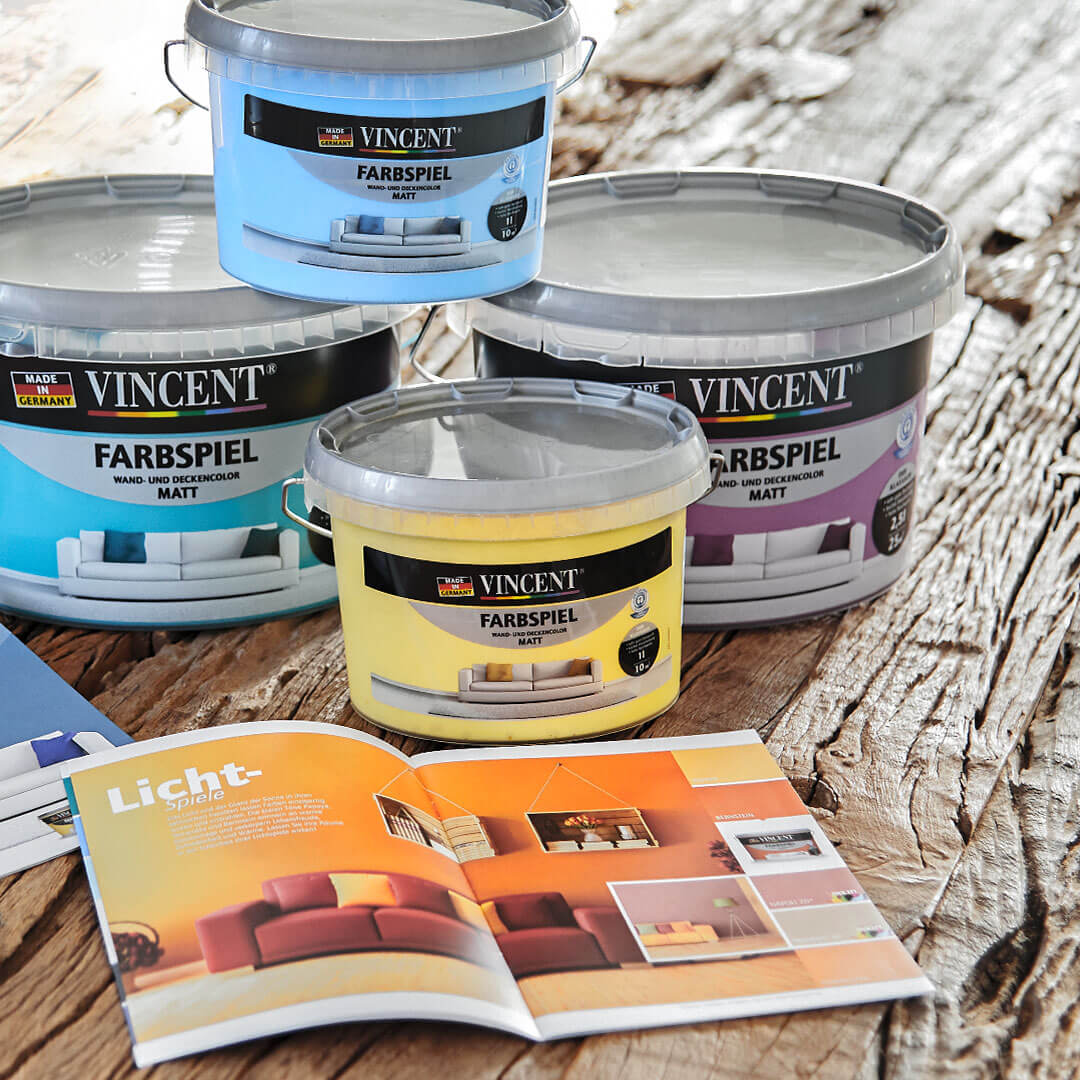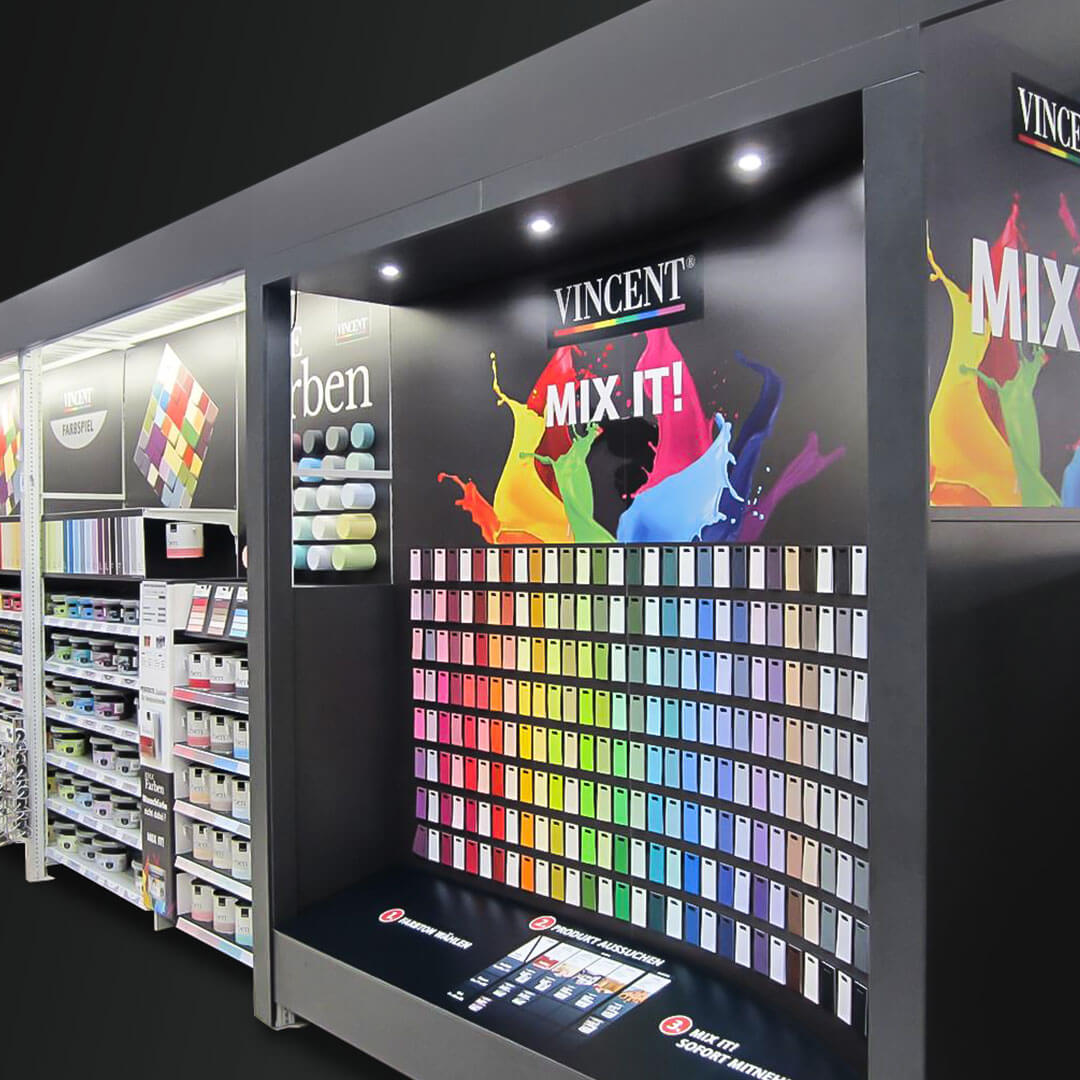 RESULT
The overall marketing package culminated as intended at the POS in September 2016 commencing in the Dortmund-Kley superstore. A clear guidance system across all shelving and a modern packaging design define the image at the POS.