Packing relaunch for Abraham Schinken
A long-standing ADWORK client and market leader in its product segment, ABRAHAM was looking for options to further develop brand communication via the central instrument of packaging design. The client's desire for optimisation and a contemporary interpretation of its high-quality products were occasion for a packaging relaunch.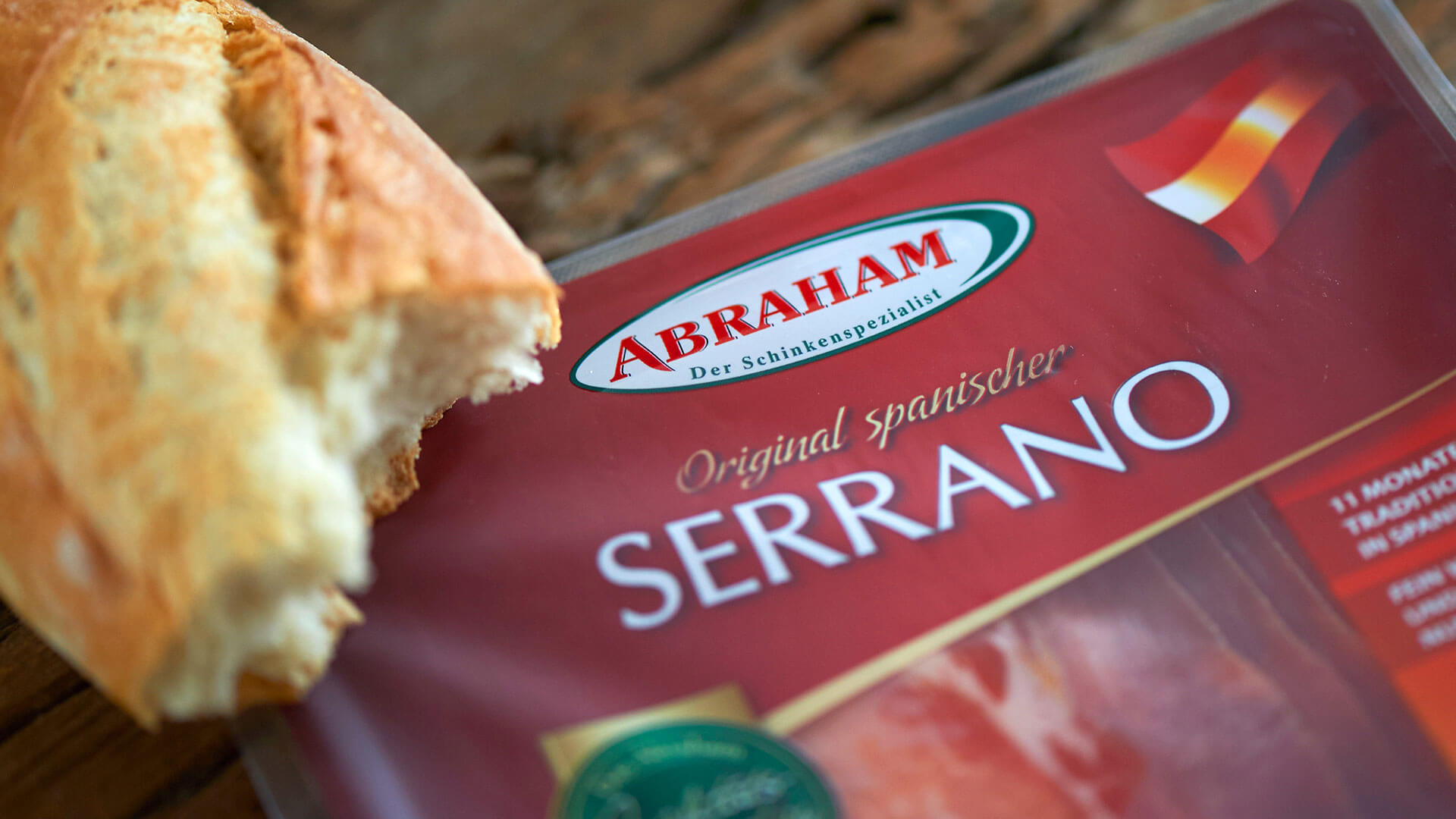 OUR TASK
Development of a new packaging design for the Abraham Schinken brand.
OBJECTIVE
Development of an emotional product and brand identity, with which the consumer can identify and which underlines the premium positioning and artisan character of the individual sorts of ham. Clear differentiation of the various sorts of ham, quickly identifiable for the consumer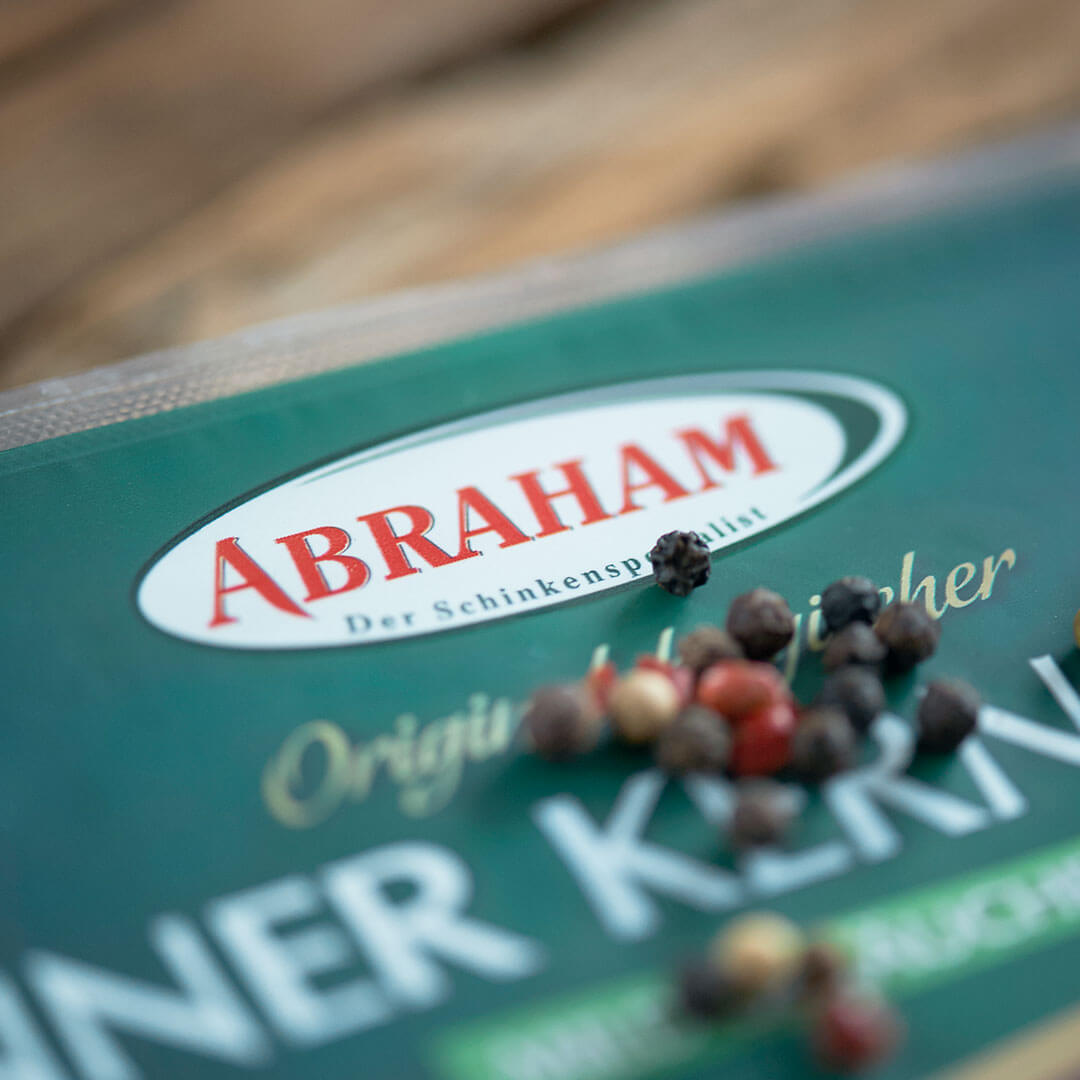 RESULT
The ADWORK team developed a new packaging design under the motto, "Evolution instead of revolution". New staging of the established "green" world of Abraham Schinken with modern design elements, taking the production technology basis into consideration.